Choosing the right power tools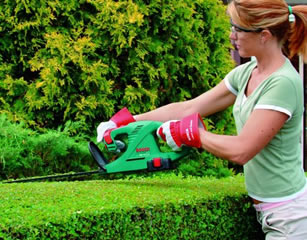 In the field of power tools, the choice is very wide and the price differences sometimes enormous. It is sometimes very difficult to navigate and the real question is often to know exactly which tool to use for which use. Of course, while professionals and craftspeople are less likely to experience this problem, we Sunday DIY enthusiasts both want to be sure that the tool in question meets our needs, and that the price / performance ratio is right.
But how do we fit all these criteria into our final choice? There are many brands and, even if we know the most popular, how can we be sure that the ranges offered by these brands really correspond to what we are looking for.
First of all, it should be known that, if the price is obviously important, it should not be the only criterion of choice. Indeed, what is the point of buying a tool for half the price that brands ask to end up with a drill-driver that will fall apart after three holes, or which will not even have the power to drill such? or such material? Here again, it is better to avoid too "versatile" and inexpensive tools which ultimately, instead of not being really efficient for one use, are in fact not at all, whatever the use one. in fact.
You also have to take into account the electrical efficiency, and keep in mind that very often, just because the appliance consumes more electricity does not mean that it is more efficient. It often happens that a power tool consumes more without providing better performance. Also pay attention to the battery charging time and its autonomy. Once again, it is very impractical to have to charge your tool for eight hours only to be able to use it for half an hour or three quarters of an hour. This can be an acceptable sacrifice, however, if you will not be using your power tools extensively. The needs are of course different depending on whether you screw a few screws or use the same tool to cut wood all day …
Some functions may seem tempting and fun without being of immense use. These include, for example, gadgets such as laser indicators or digital screens on measuring devices. Sure, they can look nice, even practical, but are they really essential? Absolutely not. And of course they increase the purchasing budget accordingly. To have good tools, durable and affordable, it is better to stay sober, and choose to fulfill their primary role, rather than getting lost in functions that we often end up not even using.
It can sometimes be interesting to take advantage of packages offered by resellers. This is done a lot in online stores, so you can get replacement blades or bits for your drill at the same price as the tool sold on its own. Also consider the ease of use. This must be there for us amateur handymen, and it is better to avoid devices that require a quarter of an hour to change a blade.
Finally, call on a professional and authorized reseller, who will be able to answer your questions if necessary, and will offer recognized brands and essential guarantees for this type of equipment.