Give your old furniture a makeover: some tips to give your furniture a second life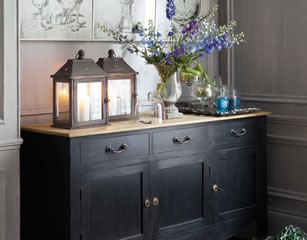 Often in the attic or in the garage there is old furniture that is no longer in use. But sometimes those in the house also look old. In this case, do not throw them away! There are many equally original ways to bring old furniture back to life and make it reusable.
Give your old furniture a makeover by applying varnish
Applying a coat of varnish is the best option for giving your old wooden furniture a makeover. But before moving on to the makeover and for your furniture to revive colors again, you have to go through several stages such as cleaning. This step is necessary to remove stains that have built up for years. Using a sponge soaked in soapy water may be sufficient. But if the stains persist, you can still sand them lightly. Repair is essential to keep this old furniture always practical. You can reinforce them first, then fill in the holes and hide the notches. It is only after that you go to the opening. The varnish keeps the original appearance of the wood, but it is preferable to double the layer for a brighter appearance and for the furniture to be more resistant.
Play on the paint
To enhance your old furniture, a simple coat of paint may suffice. However, to revamp your old furniture with a successful result, you have to adopt a certain technique. After repainting your furniture, you can decorate it with patterns. It is possible to make simple friezes using a stencil. You can also create crackle effects, for example, by using paints that are applied in two stages. It is also possible to superimpose two layers of paint with different colors to create lived-in effects.
Other tips for transforming old furniture
If you are the type to be both creative and DIY, transforming your real estate to revamp your old furniture would be a more original idea. But it could also be that changing just a few details turns out to be effective like changing the handles with diamond handles or repainting them. You can also put reinforcements on the corners of the drawer. Using the frog tape or sticking washi tape on it, it is possible to create geometric patterns to give the furniture a totally different look. Besides, adding mirrors would also be a great idea to transform this vintage furniture into stylish and trendy furniture.